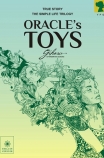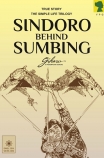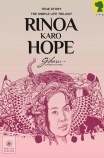 Title: THE SIMPLE LIFE TRILOGY
Series: 1. ORACLE's TOYS 2. SINDORO BEHIND SUMBING 3. RINOA KARO HOPE
Version: INDONESIA
Author: GIHARU SI PEREMPUAN GUNUNG
Illustrator: IWAN KURNIAWAN REKARUPA
Publisher: YAYASAN PEREMPUAN GUNUNG
Genre: INSPIRING, PSYCHOLOGICAL & CONTEMPORARY PHILOSOPHY NOVEL. NOVEL THINKING.
Printed: SEPTEMBER 2013 (1ST EDITION)
Dimension: 19 x 13 x 3 CM
Price: 300.000 IDR/SET (3 BOOKS, EXCL. SHIPPING COST)
The Simple Life Trilogy
A Novel
"If I were Sariyem who married Parto, and we were farmers living in a village, we would never need to know where the Mars was, and would never think of Steve Jobs' products, and if Javanese were the only language we knew, I might have had all the beauty," said Giharu on the book.
The Simple Life Trilogy is Giharu's first book, tells about the journey of Metropolitan-Giharu setting herself to live in a simplicity. The discourse space of the book is a daily-life interpersonal affairs in business, marriage, as well as camaraderie. The contributors say, "My journey of life is so engrossed."—in fact they will say, "awful or remarkable(?)"
The Book inspires:
An outlook of life which could never be generated dichotomy of good and bad since none is truly sterile
A viewpoint, all depends on what one wishes to be and as what one wishes to be remembered
A reinforcement to a family unity and a campaigning to bring happiness for all creatures
An appreciation on equality, justice, and dedication for the society
Building up an understanding of two opposing poles, village and city; inferior and superior
A gateway to an awareness that invulnerability comes from disgraceful and simple things
A balance of expending goods and realizing that all will become garbage
Bearing in mind the privileges of future generation children
An appreciation on local content, environment, and culture
Contain subversive and social aspects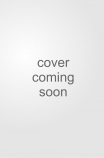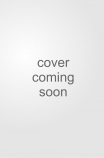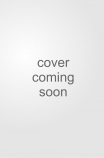 Title: THE BALLADS OF MOUNTAIN WIND<
Series: 1. THE COFFEE FLOWER 2. BANGILUN 3. THE HILLSIDE MAN
Version: INDONESIA
Author: GIHARU SI PEREMPUAN GUNUNG
Publisher: YAYASAN PEREMPUAN GUNUNG
Genre: THE COMPILATION OF ARCHIPELAGO INDONESIA
Printed: Unreleased
Dimension: 28 x 22 x 2 CM
Price: 990.000 IDR/SET (3 BOOKS, EXCL. SHIPPING COST)
The Ballads of Mountain Wind
The Compilation of Archipelago Indonesia: Sindoro Sumbing Kledung
"My heart is so uneasy when I feel your temperament is different. You are the wind which usually blows from the height moving smoothly as fast as a wag of a dragon tail, throwing granules of air comforting soul. Now, I feel that you are dreary. My heart languishes for I seldom see you. My heart suffers for there is only few who cares about but many who needs you to ease the restlessness. Your ballads is a compilation from heaven, the children of the country have to recognize you before they leave."
The Ballads of Mountain Wind conveys the writer's concern over changes on the structure of nature; and Sindoro Sumbing is merely one of them. The nature in disorder, then, provokes society structure to get suffered. This country is so prosperous, and it is so devastating to catch sight of the development of the nature employing an object-based approach.
The Ballads of Mountain Wind wishes to set pro-nature principle back. We need to think sincerely that nature has its own natural beauty even when nothing touches it. However, the nature begins to weep as the authority exists. The approach of "Build this! Build that!" should be left out straight away. Improper physical construction on behalf of natural tourism promotion should be stopped! Why don't we begin to build up agriculture tourism which obviously is hand in hand with the nature protection?
The Ballads of Mountain Wind is a compilation of Nusantara's abundance espoused by a composite of illustration and pictures as well as inspiring essay on the life sphere of Mount Sindoro Sumbing, Kledung, Temanggung, Central Java. It consists of three series, i.e. The Coffee's Flower, Bangilun, and The Hillside Man. The book is launched to support a fund-raising road show for protection, conservation, and development of pheasant society of Sindoro Sumbing mountainside.
The writer gradually keeps on attempting to publish the other archipelago compilations of Indonesia Hebat (Outstanding Indonesia). It is the writer's commitment to write and publish the archipelago compilation which issues the nature-and-environment-based local contents.
Description:
Building up a loving commitment and encouraging the spirit of nationalism for the youth
Opening the insight that the marvelous Indonesian nature should be handled proportionately
Supporting the sustainability by keeping the genuineness of the archipelago
Counteracting the exploitation nature as an "object"
Supporting on the documentation of the archipelago abundance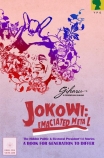 Title:
JOKOWI: EMACIATED METAL
Version : INDONESIA
Author: GIHARU SI PEREMPUAN GUNUNG
Illustrator:
WAHYU HIDAYAT
Publisher:
YAYASAN PEREMPUAN GUNUNG
Genre: LITERARY POLITIC
Printed: Unreleased
Dimension: 19 x 12 x 2,5 CM
Price: 75.000 IDR/BOOK (EXCL. SHIPPING COST)
Jokowi: Emaciated Metal
A Collection of Short Stories on the 2014 Election
"If Prabowo wins, I will be willing to be raped communally," says one of the fans on a social media FB."
It will really waste the energy of the people in vain if the 2014 President Election does not bring any important lesson. And it should be transmitted in a straight form and way of thinking for the next generation. The writer considers to be compelled to make a book of stories on the 2014 Election through a piece of literature writing.
Experiences as a volunteer for one of the candidates and also as a writer who puts up an understanding of both opposite sides absolutely dig out the viewpoint on the spirit of unity of Indonesia in Jokowi: Emaciated Metal . Indubitably, Jokowi: Emaciated Metal tempts to dig up all about the two candidates, Jokowi-JK and Prabowo-Hatta, proportionately. The sparkling of the Election cheers up and literature unifies.
Jokowi: Emaciated Metal also articulates an outlook from a personal life in expressing conscience up to the development of nationalism. It seems that the country always needs to prove the unity of the nation that the 2014 Election will always be kept in mind and the learning landscape is never brought to an end to dig up. Instead of being chaotic, it is obviously proven by the history that our nation is never dispersed. There are too many unforgettable sweet stories of the nation which are shared out from Merauke to Sabang.
Jokowi: Emaciated Metal is not an agenda of 'the second edition of President Election' does not intend to restate the awesome event which not only injures our heart but also stirs up our spirit. Those who align for the sake of unity of the nation are heroes of this century. Jokowi: Emaciated Metal is justly addressed to all the people since Jokowi who appears in a simple level of value and model reflects this bonafide nation. Shall we begin "Jokowi—a simple dream" without any 'insult' before stepping up further?
Description:
Giving an outlook that democracy cannot divide the nation
Finding an integral self-identity within democracy
Providing an objective viewpoint on the spirit of democracy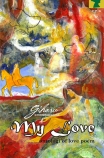 Title: MY LOVE
Version: INDONESIA
Author: GIHARU SI PEREMPUAN GUNUNG
Illustrator: LESTIYONO
Publisher: YAYASAN PEREMPUAN GUNUNG
Genre: COLLECTION OF LOVE VERSES
Printed: Unreleased
Dimension: 17,2 x 10,5 x 2 CM
Price: 69.000 IDR/BOOK (EXCL. SHIPPING COST)
My Love
A Collection of Love Verses
"My love, in apertures I look for you, from lattices you come. I smile timidly like Price of Jerusalem who hides her face behind her veil. You come with an arc at your chest, sealed with a burning passion. Oh, sweetheart, where is the arrow?"
My Love is a compilation of love verses within ideals. When you long for your love, read this poem, and you will feel full because love encourages you. Express your love before the spring ends. Say it with a poem to give an understanding that love always flourishes. My Loveis worthily dedicated to your love.
Description:
Giving an understanding and motive of soul mate, passion, and true love
Bringing up a full-of-love personality
Fostering a meaningful love
Giving an understanding that love aligned with idea will build up the beauty of life and get of cherry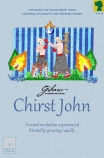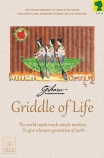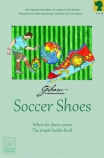 Title: ENLIGHTENMENT SIMPLE LIFE SERIES
Series: 1. CHRIST JOHN 2. GRIDDLE OF LIFE 3. SOCCER SHOES 4. PINKY SHIRT
Version: INDONESIA
Author: GIHARU SI PEREMPUAN GUNUNG
Illustrator: LESTIYONO
Publisher: YAYASAN PEREMPUAN GUNUNG
Genre: AN INSPIRING STORIES
Printed: Unreleased
Dimension: 20 x 13,5 x 2,5 CM
Price: 79.000 IDR/SERIAL (EXCL. SHIPPING COST)
Enlightenment Simple Life Series
An Anthology of Inspiring Stories
"A scale, scent of cockroach, a frying pan, a razor, wet towel, ketchup and a television remote controller are our attitudes got the perfect place to be. If the stuff is in the house with the uncontrolled condition or tight controlled in any situation then it so was natural if a 'chaos' a country has started from a family. A chaos in a state has been started from a family."
Simple is an application of Simple Life Trilogy book adapted to the need of contributing. It contains inspiring stories which are mediated from human simple events usually out of our reach. It might be hard for the readers to find a story ended in a measurable achievement since the writer does not focus on such stories.
The stories on this book such as Christ John – Universal Serial of Simple Life, Griddle of Life – Serial of Simple Mothers, and Soccer Shoes – Serial of Simple Younglit are adapted from the writer's experiences.
Getting around the global lifestyle that industrializes and degrades humanism, therefore, a simple lifestyle is not a new preference. No other choice but approving it when we wish to have a meaningful preference in life. Being awake there comes thousands of inspiring stories which deliver massages and values.
Description:

Providing horizon of changes beginning from the doorstep, not from four-seasons continents
Making out slight stories delivering millions appeal which touch our deepest feeling
Building up the experiences of human soft skill